I've never really loved any other type of dog as much as I have Jack Russell Terriers. In my life, I've been blessed and fortunate to have three JRTs. I cannot express to you the joy they can bring to your life -- the love - the UNCONDITIONAL love - the loyalty and everything in between. I could never NOT be the dad to a JRT ... here are my amazing four-legged children Duncan, Nica and Alexa.

Sadly, Duncan and Nica are no longer here with me, but you can experience them here.

Latest pixtures of Alexa can be found right here.

Pixtures from Day 2 until three days before I picked her up are below!
Alexa will be my third JRT -- and in no way would or could she ever replace Duncan or Nica. I'm already head over heels in love with her and cannot wait for her to be home permanently. Alexa comes from two extraordinary parents -- Stripe and Camie. They are an integral part of the West Elk Terrier family and well, they made beautiful babies!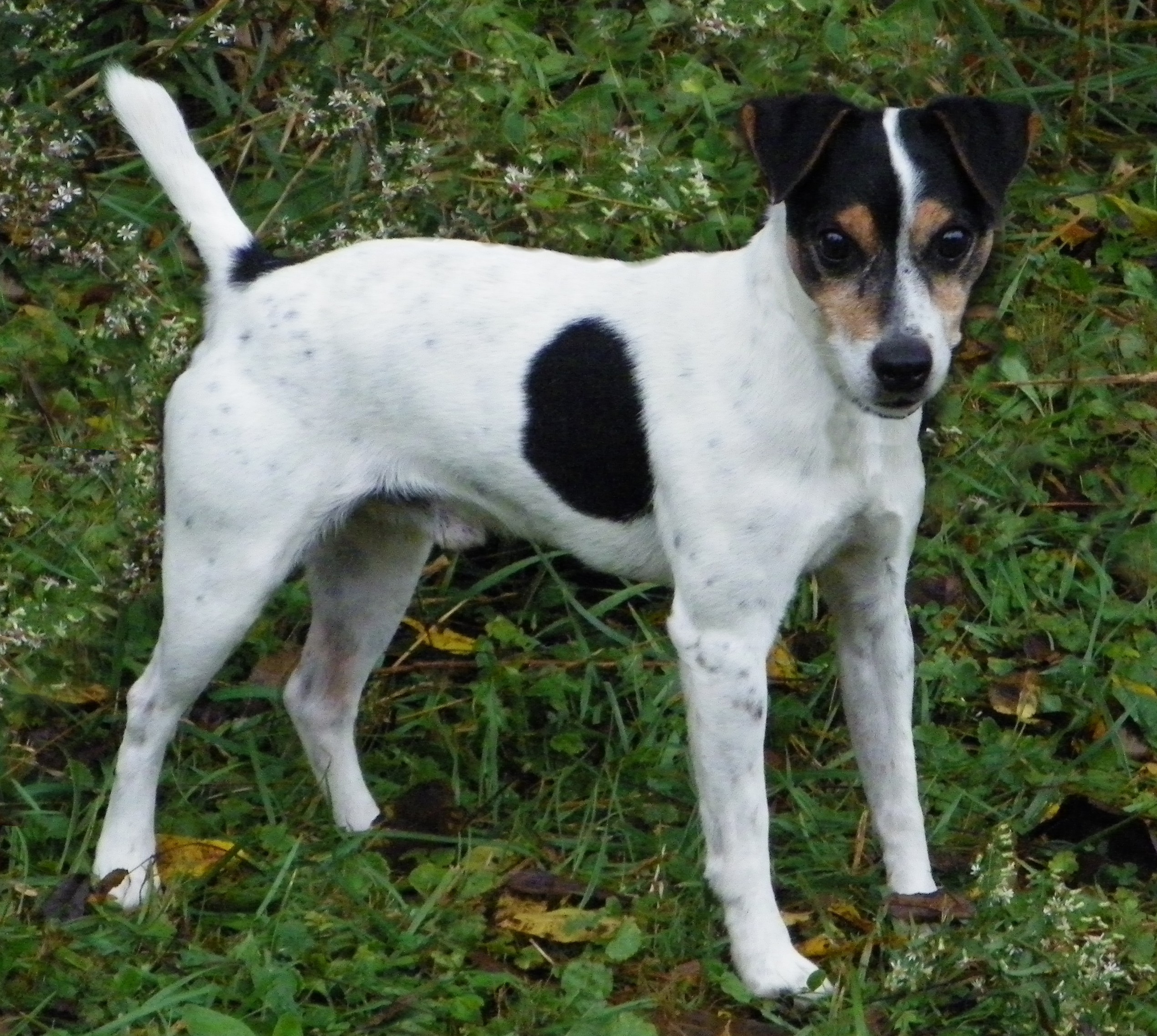 West Elk Stripe Jacks Way Camie
West Elk Alexa arrived on 27 November 2013. I had my first visit with all the puppies on 21 December and once I held Alexa -- well, I knew she was the one! Alexa has two wonderful 'grandparents' in Sue Anne and Don! She's been lovingly cared for since her arrival and well, I'll be really happy once she's at home with me on 24 January! Here are pictures of Alexa from the start up until ... well, every time Sue Anne sends me pictures!
Alexa at 2 days
Alexa at 14 days
Alexa at 21 days
Alexa at 29 days
Alexa at 29 days
Alexa at 29 days
Alexa at 45 days
Alexa at 45 days
Alexa at 47 days
Alexa at 47 days
Alexa at 47 days
Alexa at 52 days
Alexa at 52 days ... she's going to be SO MUCH FUN!
You can learn more about West Elk Terriers by visiting their site by clicking below
If you've ever considered owning the best breed in the world, visit the site and get to know them and all their wonderful JRTs.